The Sackclothman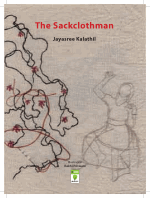 Who is the sackclothman? Where does he come from? Anu's curiosity about the village 'madman' leads to an unlikely friendship and a key to her own world.
Writer: Jayasree Kalathil
Illustrated by: Rakhi Peswani
Untold School Stories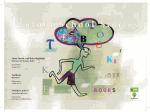 Three school stories in one book, exploring the world of Ambani-like deals, textbooks and friendships.
Three Fourth, Half Price, Bajji Bajji
Time to buy old textbooks? Wondering how to do it? Our young hero shows how to cut an Ambani-like deal.
Writer: Mohammed Khadeer Babu
Illustration: Suresh B.V.
Textbook
Saheer can't find any Muslim name in his Malayalam textbook. If these names have disappeared, surely he can help to bring them back!
Writer: Nuaiman
Illustration: Chithra K.S.
Friends in School, Not in the Village
Sreelatha and Suvarna are close friends in school. In the village, however, their castes are not easily forgotten.
Writer: Joopaka Subhadra
Illustration: Saumya Ananthakrishna
Two Named Boy and Other Stories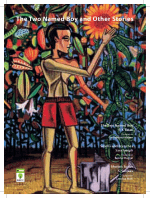 The dilemma of living with two names, the baffling world of smells and stenches, and a little girl's voyage to outer space. Three stories about children's inner worlds.
The Two-Named Boy
Are you two people when you have two names? A boy thinks his way through this dilemma.
Writer: P.Y. Balan
Illustration: Sathyanand Mohan
Smells and Stenches
Anni's mother always makes sure that she is spick and span when she goes to school. So why do her teachers act as if she is disgusting?
Writer: Sara Joseph
Illustration: Koonal Duggal
Shaija's Space
As she queues up to fill her bucket with water, Shaija goes on a voyage to space…
Writer: S. Sanjeev
Illustration: Lavanya Mani
Tataki Wins Again & Braveheart Badeyya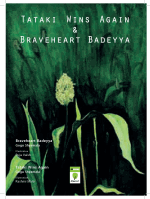 Two stories about a feisty girl and an extraordinary boy and their resourcefulness.
Tataki Wins Again
Twelve year old Balamma is feisty enough to water her family's little patch of land before the village karnam's fields. But will she be match for the powerful – and very angry – karnam?
Writer: Gogu Shyamala
Illustration: Puja Vaish
Braveheart Badeyya
Everybody is proud of Badeyya because he is the only boy from the village who goes to school. But not all his lessons are learnt there…
Writer: Gogu Shyamala
Illustration: Rashmi Mala
Spirits from History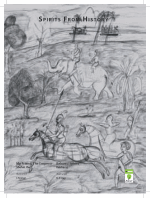 In the two stories in this book, Adil and Mathai both have curious problems and unexpected help.
My Friend, The Emperor
"History does not like me." Can the mysterious friend Adil meets at the mosque help him with this curious problem?
Writer: Shefali Jha
Illustration: Chinnan
Beloved Spirits
Mathai is in despair. Who will help him plant his field before the saplings wither and die? The answer comes from unexpected quarters.
Writer: Rekharaj
Illustration: K.P. Reji
Mother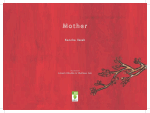 A shepherd boy, now a university professor, proudly recalls his mother's struggles to lead her caste people.
Writer: Kancha Ilaiah
Illustration: Lokesh Khodke and Shefalee Jain
Moon in the Pot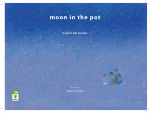 Old Guddawwa creates a magical world for her grandson even though her own life has been full of struggle and hardship.
Writer: Gopini Karunakar
Illustration: Nilima Sheikh
Head Curry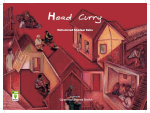 Head Curry tells the mouth watering story of cooking Sunday lunch in young Khadeer's family.
Writer: Mohammed Khadeer Babu
Illustration: Gulammohammed Sheikh